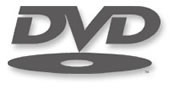 China's
Ministry of Information Industry
finalized a deal with DVD technology licensing body
3C Alliance
on this week so that Chinese DVD player manufacturers can pay lower royalty fees than previously agreed.
Original deal was signed a year ago
when all major Chinese DVD manufacturers agreed to actually pay anything to license holders and the rate was then set to $5 per player. At the time of the deal, the current "reduced payment system" was also introduced, but it took a year of royalty compliance from DVD player manufacturers to get to join to the scheme.
Under the new system, manufacturers pay $3.50 per each sold player, but also pay $0.50 additional fee to compensate the royalties they didn't pay before September 2002. Now manufacturers and Chinese government are negotiating with other DVD technology patent owners, namely with
1C Alliance
and
6C Alliance
, to get similiar deal done with them as well.
Source: Digitimes.com