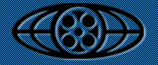 In fear of increasing movie piracy,
MPAA
(Motion Picture Association of America)
has decided to ban Oscar screeners. Screeners are pre-release copies
(but already full movies, not workprint copies)
of movies that studios tend to send out to video rental chains, critics, etc before movie launches.
Screeners have been specially important in
Academy Awards
, also known as Oscars, as most of the people able to vote for the movies, actors, directors, etc don't actually go out to movie theatres to see every single movie that has been nominated
(only foreign language movie category rules require that voters have seen all the nominated movies)
. So, to persuade voters to vote for their works, studios tend to send out DVD and video versions of movies to those eligible to vote
(and number of people who are allowed to vote is rather whopping, so chances of having someone to "leak" the DVDR copy of the movie to Net are quite high)
.
Such decision taken by MPAA which is the main lobby group of all the major studios might affect the votings in future as smaller studios, who are not members of MPAA, can still send out screeners of their movies.
Obviously there are some sad things in such decision as well -- apart from pirates having harder time to find good-quality copies. Now small subsdiaries of major entertainment companies, who produce "indie films", but under a wing of megalomanic entertainment companies, can't send their movies to voters either, so chances of small-scale productions by such outlets to succeed in Academy Awards are rather slim.
Source: E!