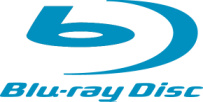 The
Blu-Ray Disc Founders
(BDF)
consortium vowed to support the blue-laser optical storage format against the competing formats, such as
AOD
and
EVD
and also set various milestones for rolling out finalized standards for Blu-Ray's development.
First out of the pipeline will be
BD-ROM
format which has been jointly developed between BDF consortium and Hollywood studios and is expected to get finalized "early 2004", allowing mainstream commercial products to enter the market by end of 2005. Once-writable
BD-R
will be finalized mid-2004 and the push for already-existing
BD-RE
(rewritable Blu-Ray format)
will get harder during the 2004.
The consortium also cheered a decision from two PC mega corporations,
Dell
and
HP
. Both companies announced officially that they will support Blu-Ray as the format of choice in their products in future over the competing blue-laser products.
"HP believes Blu-ray Disc is the most consumer-friendly technology choice for the next generation of removable storage,"
said John Romano, Senior Vice President, Consumer PC Organization, from HP.
Source: Digital Post Production