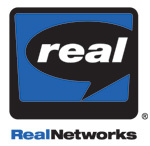 RealNetworks
and
IBM
have decided to start offering a complete multimedia management software
(and most likely hawrdware as well)
solution by joining their multimedia streaming and management products into one huge commercial bundle.
According to the deal, Real's server products, such as
Helix Universal Server
, will ship with IBM's middleware stack. By joining their product selection into one larger offering provides a complete media management, streaming and digital rights management platform that should be able to compete better with rivals, such as products from
Microsoft
.
"Together we will enable our global customers to quickly offer secure and high-quality media services to their consumers whenever they want it and wherever they want it -- at their TV, their PC, in their car, or with their phone,"
said Real's CEO, Rob Glaser.
Source: The Register