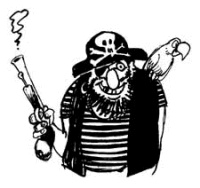 After a six-month dip, caused by the massive legal action campaign by the
RIAA
, the number of P2P users in the US has risen again.
According to the study, number of US households using P2P networks rose 6% in October and another 7% in November, pushing the November's figures to 11M households, compared to 10M in September.
According to
NPD
who made the research, there are various things that might have caused the raising figures. For one, there is the usual boost in new album releases in run-up for Christmas. And also media is getting tired of RIAA's lawsuits and the media coverage of the manhunt has died down dramatically since the summer.
Figures are still way down from spring 2003, when the same survey found that 20 million users downloaded from P2P networks.
But of course this type of studies also attribute to the people's fears -- even if you're downloading your HDD full of music every single night, you aren't very likely to tell that to a person conducting such survey when you've just read from your local newspaper that "RIAA sued yet another gazillion teenagers, promises life in prison" type of stories. But once those headlines aren't as common as they were when the RIAA's legal team got its pay rise in beginning of summer, the "fear factor" is much smaller.
Source: BBC