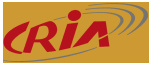 RIAA
's Canadian counterpart,
Canadian Recording Industry Association
(CRIA)
, has started an American-style legal war against alleged P2P file swappers.
CRIA has sent letters to five Canadian ISPs --
Shaw Communications
,
Sympatico
,
Videotron
,
Rogers Cable
and
Telus Corp
-- demanding the names and other personal details of 29 Canadian customers that it claims have distributed illegal copies of music online via P2P networks. Only one of the ISPs, Shaw Communications, has decided to challenge the demands in court.
"Our customers' right to privacy is very dear to us,"
said Shaw Communications president Peter Bissonnette.
Shaw's opinion is in clear contrast to the opinion of Videotron, that's owned by a company called
Quebecor
that also sells music. Videotron stated that they consider file sharing to be "theft" and stated that they will comply with all the court orders and will co-operate eagerly with copyright owners to resolve all issues regarding to P2P use in their network.
Shaw Communications' case will go to court next Monday in Toronto.
Source: CTV