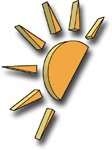 Our little sidekick project,
MP3Lizard.com
, achieved one of its significant milestones last night when the 5,000th MP3 was uploaded to the service.
MP3Lizard.com, which is operated by AfterDawn, is a free service for independent artists who wish to distribute their songs on the Net for free. Service was originally part of the AfterDawn.com, but was moved to its own domain in January, 2001.
We've never really promoted the service heavily, but it has its die-hard fans, as we've tried to keep the layout and the structure of the site as clean and simple as possible.
So, if you wish to fill your iPod with legal, free music, simply visit the site and download as much as you want -- and don't forget to vote for tracks as well!
MP3Lizard.com