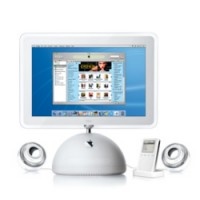 Apple
originally had set a goal to sell more than 100 million songs via its online music store,
iTunes
, by April this year, but it today announced that it has so far managed to sell just above 50 million songs. Still a whopping success, but well behind the goals.
The figure, however, excludes the
Pepsi
promotion sales that itself account -- at least theoretically -- to 100M songs. Apple set the target of 100 million songs back in October, 2003 when it
launched its Windows version of iTunes
. However, Apple stated that it is now selling more than 2.5 million songs per week, which accounts to total of 130M songs per year if the pace stays at the current level.
Source: ZDNet UK