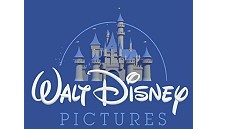 Despite pretty massive consumer criticism,
Disney
has announced that it will expand its
disposable DVD trials
to several new locations in the United States.
The discs, that aim to replace regular rental DVDs, are called
EZ-D
and made by a company called
Flexplay
. They come packed in a airtight packaging and once the wrap is opened, the disc's surface will slowly change, making the disc totally unreadable after 48 hours.
The new trials will begin in Florida and other major markets in U.S. Southwest, followed by trials due to start in September in various other major metropolitan areas, including Kansas City and Austin. Disney also plans to drop the price of the discs from the current $6.99 to $5.99 a disc.
"We are extremely happy with the test, which proved that there is a consumer desire to have an alternative to traditional video rental,"
said
Buena Vista
marketing manager Lori MacPherson.
"That's why we are more than doubling our retail test markets and adding additional titles."
Source: GuideToHomeTheater.com