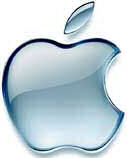 According to reports from a private meeting held between Hollywood and technology executives,
Steve Jobs
urges movie studios not to license content for HD-DVD right off the bat. Instead the movie industry should wait until they can be assured by the technology companies that the HD-DVD movies cannot be copied using the HD-DVD burners, which are bound to come along sooner or later.
Jobs, who appeared more as the CEO of
Pixar
, even went so far as to say that high-definition DVD burners should not be bundled with computers at all unless the piracy concerns are properly addressed. Mac Observer's article, which quotes the Wall Street Journal, doesn't specify what sort of assurances Jobs would require.
Source: Mac Observer