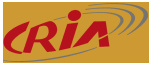 The
Supreme Court of Canada
delivered today a yet another blow to music industry when it ruled unanimously that Canadian ISPs are not required to pay royalties to music companies because their users use the Net connections to download music.
Earlier this year, Canadian Federal Court ruled that downloading copyrighted material from P2P networks without copyright holder's permission is perfectly legal for personal use. The ruling is similar to several court decisions in other countries across the world that have so-called "blank media levy" in use to compensate copyright holders.
More interesting was the ruling back in March by Federal Court that found that sharing copyrighted music via P2P networks is legal in Canada as well. While "distributing" copyrighted material without a permission is illegal in Canada, court decided that simply sharing a folder full of copyrighted material, such as music, via P2P networks such as
Kazaa
doesn't count as "distribution".
However, record labels' Canadian organization,
Canadian Recording Industry Association
, has lobbied heavily to change the existing legislation in the country and in May this year, a committee recommended to Canadian government to tighten its copyright laws to outlaw distribution of music via P2P networks and to allow record labels to introduce DRM schemes to audio recordings.
Source: CBC