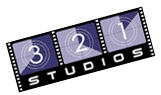 321 Studios
, the makers of the well known
X Copy
backup and authoring solutions has shut down its operations.
The company, which was the first to offer software for backing up DVDs, was the target of the movie industry from day one. After fighting, and losing, several lawsuits the company eventually ran out of resources and was forced to cease its operations.
The statement posted on
321 Studios' website
states that "
Despite 321 Studios' best efforts to remain in business, injunctions entered against 321 Studios by three US Federal courts earlier this year has resulted in 321 Studios no longer being able to continue operating the business.
" The company can no longer offer any kind of support what so ever: "
Unfortunately, 321 Studios can no longer offer phone, email or live chat support for any of its products.
"
Also the
DVDXCopy
website is currently closed.
The
DVDXCopy forums
hosted by AfterDawn.com are still up and running, and will not be closed. You might also find valuable information in our
other discussion forums
.