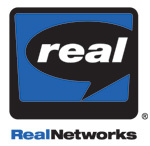 Real Networks
are expected to announce on Thursday that they will be closing their half price music sale. Real have been selling songs for
$0.49
for the past three weeks as part of a promotion of the new
"Harmony"
technology. However, Real still plan on selling a low number of songs for $0.49 a week. The "Harmony" technology allows songs that are purchased from the Real music download store to be played on
Apple's iPod
. Apple however, opposes this technology and accused Real of
"cracking"
Apple technology. The promotion has been called a success, having sold over three million songs in just three weeks.
"It was very successful for us in terms of signing up thousand and thousands of new customers,"
Real Networks Chief Strategy Officer
Richard Wolpert
said. The promotion could not have come at a better time. At this moment, the media are focusing on the rivalry between
Microsoft
and Apple as Microsoft have just opened their own music download store. Real are aiming to keep their store in the public eye during this battle.
Apple's
iTunes
store appears to be the dominant force in online sales so far, accounting for more than 70% of all music download sales. However, Microsoft now have joined the list of the many companies that are selling music downloads, and most other companies lack the deep pockets that Microsoft have.
Source:
News.com