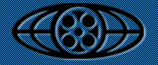 According to
SiliconValley.com
, the Movie Industry is preparing to file copyright infringement lawsuits against file sharers it accuses of distributing movies online over
P2P networks
with the first of the lawsuits coming as early as tomorrow. The movie studios plan an ongoing litigation campaign as an attempt to deter people from sharing movies online. The
Motion Picture Association of America
, which represents the major film studios, declined to make any comments on Wednesday but the organization have said its chief executive would be making a major announcement regarding illegal file sharing of motion pictures on P2P networks early Thursday.
The first wave of suits would probably involve about 200 P2P users. The Movie Industry has attempted to deter filesharing using anti-piracy advertisements and other methods but P2P use seems to be only growing worldwide. They may be particularly after
CAM
and
Telesync
copies of movies, which are movies recorded in theatres that can come up on the net even before the official theatre dates. Along with the Recording Industry, the Movie Industry has attempted to shut down organizations responsible for developing P2P networks with no success. The respect the movie industry had among file sharers will probably fade away as soon as 1 lawsuit is filed, as it did with the recording industry as millions of people swear never to buy music CD's again.
Source:
SiliconValley.com