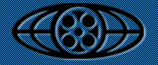 Today we came across an interesting article in a student online newspaper called
The Phoenix
, (Swarthmore College's Online Newspaper). It's not uncommon to browse through our forums and hear many complaints about copy control and the restrictions placed on us by the Movie Industry concerning importing DVDs. On this particular College Campus, there is an entertainment club called
"Film of Fury"
, which is dedicated to showing martial arts movies.
Matt Singleton, treasurer of Films of Fury explained to the author that restrictions placed on DVDs can make it a daunting task to import a definitive version of
Fist of Legend
, a classic
Jet Li
movie. While the movie is available to buy in the United States, it is missing several minutes of the movie including an opium scene which is vital to character development. The subtitles also supplied with the U.S. version are apparently less understandable than those supplied with the Taiwan version of the movie.
However, the complaints from the group about importing the
DVD
concern the copy protection mechanisms on the disc, including
Content Scrambling System (CSS)
and Region Coding which is designed to ensure that DVDs can only be playable in certain regions of the world where they have been bought. Fortunately, mainly because of Norwegian hacker,
Jon Lech Johansen
, these restrictions can be removed from the DVDs making them viewable in other regions and you no longer are required to use a
"licensed"
DVD player.
Of course, Hollywood was and still is furious over
DeCSS
and other software as it means their control on importing DVDs from other countries can be beaten. However, use of DeCSS and other tools capable of circumventing copy protection mechanisms on DVDs is illegal in the United States due to the
Digital Millennium Copyright Act (DMCA)
. So playing a legally purchased DVD on certain players in the world simply doesn't work due to the Region Coding, yet it is still illegal in the U.S. to remove copy protections from your legally purchased DVDs.
So in conclusion, this is simply a bunch of complaints that we hear at AfterDawn very frequently, but it's an interesting example of how copy protection puts unfair restrictions on consumers that Hollywood depends on to stay alive.
Source:
The Phoenix Online