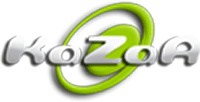 An Australian court has ordered that
Kazaa
must implement filters to block the sharing of copyrighted music by December 5th or to shut down the service. This deadline comes after September's ruling by the Australian court that Kazaa users had broken the law and
Sharman Networks
needed to find a way to block future copyright infringement on the network.
"It's time for services like Kazaa to move on -- to filter, go legal or make way for others who are trying to build a digital music business the correct and legal way,"
IFPI
Chairman
John Kennedy
said in a statement.
All of this kicked off when Sharman's offices were
raided on 6th February, 2004
by the anti-piracy subsidiary of the
Australian Recording Industry Association (ARIA)
, called
Music Industry Piracy Investigations (MIPI)
. Raids were launched after an Australian court granted MIPI a search warrant, so-called
Anton Pillar
order, that allows copyright owners to search premises to find evidence of alleged copyright violations. Sharman condemned the raids,
calling them illegal
.
Sharman said the Anton Pillar order that allowed the raids to take place
"was not granted based on all the facts."
Sharman's complaint was then heard in March (the MIPI was
not allowed to access seized documents until the decision
) but the court sided with the recording industry and
rejected Sharman's claims that the raids were made without valid reasons
. One week later on March 11th,
Sharman appealed the ruling
.
On July 3rd, 2004, a date was finally set for the
Kazaa vs. MIPI
trial (November 29th, 2004) and Judge
Murray Wilcox
dismissed several claims raised by Sharman Networks regarding access to the evidence seized by MIPI in the raids. On October 8th, 2004, Wilcox' view was backed up by an appeals court that once again sided with the recording industry and rejected Sharman's claims. Then in November, everyone
prepared for the case to begin
.
The Kazaa trial began with a massive piracy claim by the MIPI who said that
Kazaa was the world's biggest piracy network
.
"Sharman paints themselves as the defenders of the interests of fans of music [but] they are trading off the copyright-infringing activities of its users. Far from inhibiting infringements, they are actually encouraging them."
said
Tony Bannon
, counsel for the labels. In day 2 of the trial,
Tony Meagher
, a lawyer for Sharman
denied the claims the Recording Industry
.
Tony Bannon decided to hit back at Kazaa's defense of the accusations by telling the court how, earlier a commitment was made by Sharman Networks to rid Kazaa of
Child Pornography
. He then made the argument that if Child Pornography could be properly filtered out, then why cant pirated
MP3
files be filtered out? And why has Sharman made no such promises to the recording industry? You can argue that the real reason Child Porn was brought up was an attempt by the MIPI to make Kazaa look a lot worse than it already did in court.
Then witnesses claimed that despite the claims of Sharman Networks,
Kazaa can be properly filtered
. In an interesting challenge then, a lawyer for Sharman Networks,
Mark Lemming
, accused University of Melbourne professor
Leon Sterling
of switching sides. He claimed that Sterling had offered to be an expert witness for Sharman Networks, but later emailed them withdrawing the offer, saying that writing a report requested by Sharman would be
"stretching his expertise."
The trial continued, getting even more controversial when the
Red Cross was caught up in the mess
. The Recording Industry requested that the Red Cross freeze a trust fund allegedly controlled by the owners of Sharman Networks.
"It would be incredibly disappointing if we had to sue them,"
said
Michael Speck
of the MIPI. However, the
Red Cross later denied any link with a trust fund controlled by Sharman Networks
.
In probably the killer of Sharman's defense, documents were shown that
proved that Sharman had a lot more control over the Kazaa software than it had claimed
. It had ability to even log user activity and logs of discussions showed that Sharman was aware of possible legal difficulties and privacy issues surrounding logging. Closing arguments were heard in the trial, in which Sharman claimed it
should not be held responsible for the actions of third parties
.
In September 2005, Kazaa was
ordered by the court to implement filters
to block the sharing of copyrighted material. It also had to pay 90% of the recording companies' legal costs and damages which have not yet been determined. According to the courts ruling Kazaa, its owners and executives had knowingly allowed Kazaa users to illegally swap copyrighted songs. The court found the defendants guilty of copyright infringement even though the infringements were carried out by Kazaa users.
Whether you love or hate Kazaa, decisions like these are bad for
P2P
services everywhere. It is unfortunate that because of Sharman's business practices, other file sharing cases across the world will have this precedence. It is now time to sit back and see what happens with Kazaa.
UPDATE
: It has now emerged that the
deadline has been extended to late February
.
Source:
Reuters