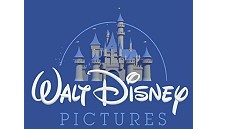 At a
Blu-ray Disc
press demo held on November 29th,
Andy Parsons
, senior VP advanced product development for
Pioneer
announced the delayed readiness of the 50GB disc but downplayed it saying that it was something the industry would grow into over time. However,
Buena Vista Home Entertainment
president
Bob Chapek
said
Disney
was expecting the 50GB disc
"from the get-go."
The 25GB standard single layer
Blu-Ray
discs will be launched in the first half of 2006.
It is believed however that the 50GB disc will not be available until late in 2006. Chapek's reason for discomfort is understandable; he envisions packing a disc completely with high definition movies and extra features, which would require the bigger 50GB disc. He also envisions releasing Blu-ray/DVD hybrid discs for consumers who want to buy a movie but wont have a Blu-ray player for some time - another possibility that will probably need a lot more time to be available.
Blu-ray Disc currently is ahead in the format war with
HD DVD
, a rival next generation format developed by
Toshiba Corp.
Blu-ray has most major Hollywood movie studios on its side. Concerns about production costs of Blu-ray have also been growing however, especially from manufacturers who will require completely new equipment to produce BD discs, whereas HD
DVD
discs can be produced with tweaks to the existing equipment used for DVDs.
Sources:
Video Business Online
CDFreaks