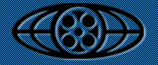 The
Motion Picture Association of America (MPAA)
has filed more lawsuits against file sharers in the run up to the Academy Awards ceremony. The
MPAA
is specifically targeting sharers of nominated movies including
"Good Night and Good Luck"
,
"Walk the Line"
,
"Batman Begins"
, and
"Memoirs of a Geisha."
About 10 alleged pirates have been sued by the MPAA for sharing these movies. Of course, the MPAA hasn't been as active in the
P2P
crackdown as the
RIAA
, opting instead to devote most attention to physical piracy.
"In the wake of the Grokster decision last June, online users should know people who steal movies using peer-to-peer software are not above the law. There are plenty of legal ways to get movies online and through other means, like pay per view or satellite,"
said MPAA Chairman and CEO
Dan Glickman
. Users who are sued are given the chance to settle for a few thousand dollars. The only other options is to fight the suit, which could end up with a user paying $30,000 per violation.
Source:
Slyck