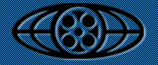 The
Motion Picture Association of America (MPAA)
again filed an array of lawsuits aimed at bringing down sites that can help thousands of Internet users find copyrighted movies online. In total, 7 lawsuits were filed against
BitTorrent
sites, eDonkey2000 indexing sites and Newsgroup NZB indexing sites. Of course, the first thing that strikes as odd, is the targeting of Newsgroup NZB sites, since Newsgroups have been considered an immune resource.
NZB
files exist to simplify the locating of files on Newsgroups without having to manually search through groups and headers to find what you need. The sites targeted are SOHunt, TorrentSpy, NiteShadow.com, BTHub.com and TorrentBox.com, Ed2k-It.com, NZB-Zone.com, BinNews.com and DVDRs.net. Isohunt.com, BTHub.com and TorrentBox.com all owned by one individual
Another couple of interesting cases here are TorrentSpy and ISOHunt, because they are search engines. The legality of hosting
torrent
files instead of pirated material still has never been fully tested, but both these sites don't even host torrent files. They search other sites torrent archives and display search results, just like how any search engine works.
Source:
Slyck