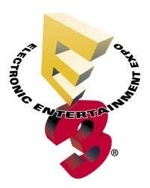 The Los Angeles Convention Center
was the stage for the year's biggest electronic entertainment event. This year's
Electronic Entertainment Expo
hosted a whopping over 60,000 attendees, including industry's leading professionals. With nearly 1.5 million visitors on the official new site,
E3Insider.com
, this year's event adds to most exposure in E3 history, not only in Los Angeles but all over the world. This was the twelfth consecutive year for the
Entertainment Software Association
owned trade show, Electronic Entertainment Expo.
"E3 is the one and only venue where all of the world's leading interactive entertainment companies convene to launch the industry's next evolution,"
said
Douglas Lowenstein
, president of ESA, the association that owns E3,
"E3 remains the most important gathering of interactive entertainment industry professionals on the planet, offering attendees unparalleled networking and business opportunities."
E3Insider.com,
"the official virtual gateway to E3"
, received 1.5 million visitors from around the world, this being double to what the site received in E3 2005. E3Insider.com featured E3 events live on the Internet, including DVD-quality video broadcasts, 360-degree tours, exhibitor news and more.
Source:
E3expo.com
For more gaming news please visit Blasteroids.com.