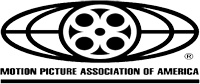 Just hours after popular
BitTorrent
Tracker
ThePirateBay.org
's servers were seized in a raid by Swedish police earlier today, the
Motion Picture Association of America (MPAA)
issued a somewhat gleeful press release.
Within the document, it stated that The Pirate Bay is one of the world's largest and most well known,
"facilitators of online piracy"
, and that there are now,
"no safe harbors,"
for such sites.
"The actions today taken in Sweden serve as a reminder to pirates all over the world that there are no safe harbors for Internet copyright thieves,"
said
Dan Glickman
, Chairman & CEO of the
MPAA
.
"Intellectual property theft is a problem for film industries all over the world and we are glad that the local government in Sweden has helped stop The Pirate Bay from continuing to enable rampant copyright theft on the Internet."
John Malcolm
, Executive Vice President and Director of Worldwide Anti-Piracy Operations for the MPAA said,
"The bottom line is that the operators of the Pirate Bay and others like them are criminals who profit handsomely by facilitating the distribution of millions of copyrighted creative works and files protected under the law."
He added,
"We applaud Swedish law enforcement for their effort to stop egregious copyright infringement on The Pirate Bay."
The full Press Release can be read here
.