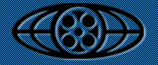 When you hear the
Motion Picture Association of America (MPAA)
talk about the effects Internet piracy has on the global films industry, you are guaranteed to hear about how movie downloaders are stealing from everyone involved in making movies. Hollywood studios call movie downloaders thieves for this act, but can they also be called thieves if they steal somebody else's work? Well, a growing number of cases are accusing studios and movie producers of stealing screenplays.
Reed Martin
is responsible for just one of many lawsuits that have been aimed at Hollywood studios or people. He worked on his screenplay while he was working at Columbia University and New York University. After ten years he finally got his break when a Hollywood talent manager read and really enjoyed his script.
"And he agreed to send it around to actors in the industry,"
said Martin.
"He asked me to make up a list of people I'd like to have in the film and I gave him my top choices -- among them Bill Murray -- and he said he'd try to make it happen for me."
I can't imagine how good this could have made Martin feel. It would seem that his creative work was about to pay off - but he discovered that Hollywood had a few surprises in store for him.
Initially there was a lot of interest in his script, but all of a sudden, the phone stopped ringing.
"I started to hear that a similar film was in production,"
he said.
"And that I was potentially dead in the water."
The film was
Broken Flowers
starring
Bill Murray
, who receives an anonymous pink letter informing him he has a son who might be looking for him. The film is about his journey to find 5 ex-girlfriends to see if he can figure out who sent it, and if there is any truth to the letter.
To Martin's horror, this plot and even the characters and scenes in the movie are almost identical to his screenplay.
"When I saw the film,"
he said,
"I was shocked to see that we have five girlfriends: one who has died, a former girlfriend who lives with bikers, another girlfriend who keeps a photograph of a Labrador retriever, the cat scene, the comedic nude scene of the film."
Along with his attorney,
John Marder
, of the Los Angeles law firm
Manning and Marder
, Martin filed suit again the director of Broken Flowers,
Jim Jarmusch
and
Focus Features
, which produced and distributed the film. Marder said that screenplays are stolen very frequently in Hollywood, and the thieves behind it can pretty much completely get away with their crimes.
"They simply exclude the writer -- the person that brought them this valuable property -- develop it themselves and then hide behind copyright,"
said Marder.
"They say, 'Hey your ideas weren't protected, whether we stole them or not you have no claim.'"
Unfortunately Federal copyright laws don't cover idea's, just the specific expression of an idea. So if you wanted to steal a screenplay, all you'd have to do is change a few details to get away with it.
However, a recent case involving the
Miramax
movie
Rounders
resulted in an interesting ruling by a California appeals court. The court ruled that while a stolen screenplay doesn't always amount to copyright infringement, it may be a breach of contract.
"The court says you don't actually have to have a contract -- they're going to imply it,"
said Marder.
"If you're a producer and you're meeting with an author to hear his idea, you're doing it because you want to buy it and you're going to pay for it."
Marder claims that Martin had an implied contract when he pitched his screenplay idea and the producers of Broken Flowers breached it by making an almost identical movie and not paying Martin for his work. The impact on Hollywood could be huge if a court will see eye to eye with Martin.
Aaron Moss
, an attorney with the Los Angeles firm
Greenberg Glusker
explains that not only screenplay thieves would be worrying.
"The concern is that if somebody pitches a script and the studio ends up making a movie that's not substantially similar -- and yet there are certain individual ideas that are the same -- are they going to be held liable?"
said Moss. This case is definitely one to keep an eye on. A similar case involving the screenplay for
The Last Samurai
has also been filed and it's predicted that many more similar suits will appear soon.
I guess stealing is allowed in Hollywood if it benefits the movie studios.
Source:
MSNBC