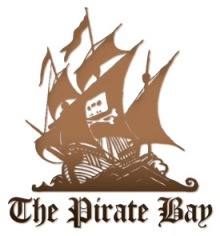 Slyck.com
has learned that the popular Swedish
BitTorrent
tracker
,
ThePirateBay.org
, is currently being raided by Swedish police.
"…The police right now is taking all of our servers, to check if there is a crime there or not (they are actually not sure),"
ThePirateBay.org spokesperson
brokep
told Slyck. With the servers gone, the site will remain offline until the police complete their investigation.
Up until now, ThePirateBay has been viewed by BitTorrent users as almost immune to legal troubles. The site even posted and ridiculed legal threats from entertainment and software companies on its site. In 2005, a new anti-piracy law went into effect in Sweden, but ThePirateBay was defiant weeks before it came into effect, leaving this message on the site:
"By the way, we will NOT shut down the 1st of July."
It is unknown if this raid will take the site offline for good or just temporarily.
"We are not sure when it will return, but we are moving it to another country if necessary,"
brokep said. Back in June last year, the site had a few major upgrades to make it faster and far more user friendly. The Google-style layout was also complemented with the addition of 10 languages besides English.
One thing that BitTorrent users should be reminded of however, is that ThePirateBay does not, and never has hosted/distributed any material that is subject to copyright. BitTorrent sites offer only
"torrent"
files that contain information on how a user can download and share specific files.
Update:
According to a report by
SVT
, the Swedish national TV company, 50 police officers participated in the raid at a dozen locations across the country. Three people have been held for questioning. They are suspected of copyright violations or accessory to copyright violations.
Sources:
Slyck
SVT