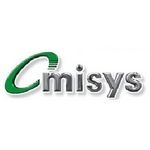 Looking to set the DVD player market on it's ear, manufacturer
Omisys
just released one of the most versatile DVD players on the market today.
Forget about HD-DVD, Blu-Ray, next-gen and all those other buzzwords. What Omisys wants to do is make the way you currently use digital media a whole lot easier. With the release of the
PN-210V WiFi DVD player
, they take multimedia to another level.
Not just content with bringing consumers a DVD player that plays DVD, MPEG-4, DivX, XviD, CD, MP3, WMA and Ogg, they have also included an 802.11b/g wireless card inside the DVD player to interact with your home network so media files can be imported directly onto the drive and played on your television of choice. Additional features include Ethernet ports and a port for accessing USB mass storage devices to ease your media delivery.
That's just the tip of the iceberg however as this player also supports full 1080p resolution with decoding capabilities for WMV9 and MPEG videos. Round off the package with DVI, component, coaxial, optical digital audio outputs and throw in the ability for online radio, news and search for good measure. This player seems it might just about have everything a mediaphile might need to get their home entertainment network sorted out.
No price released just yet.
Source:
Omisys