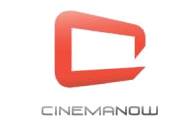 When
CinemaNow
introduced a download-to-burn service, some consumers were happy that finally there was a store selling movies that could be burned onto
DVD
and watched on any DVD player. However, some days back, an anonymous engineer made a starling discovery when he decided to test out CinemaNow's BurnToDVD specification. The problem he discovered was with how CinemaNow protects these discs from being copied.
He discovered that it deliberately introduced errors in the
Digital Sum Value (DSV)
checksum values to make the DVD difficult to copy. He realized that most stand-alone DVD players' built in error-correction algorithms would not be able to tolerate this form of
"protection"
on the discs. After his discovery, he made some comments about it.
"I'm against people being fleeced by this kind of crap. How can you sell someone content on media that is so heavily compromised, especially on a format that so heavily relies upon its error correction system to maintain playability? It's mind boggling!"
However, CinemaNow has been quick to defend its flawed copy protection technique.
The company fired back by stating that the service has been
"well received by our customers and studios alike,"
and that the produced DVDs were found to be working on
"94 percent of DVD players."
Of course, there were no details about what players they didn't work on.
If flawed discs are in fact produced, it is even more of an insult to consumers than the prices which are not significantly less than DVD versions of movies, randing from about $9 - $15. Of course, the video will not work on an iPod or
PSP
for example, and the service is stated as only working with Windows XP, Internet Explorer 6, and Media Player 10.
Sources:
Ars Technica
Engadget