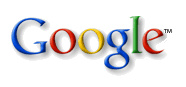 Despite growing speculation for many many months, Internet search giant
Google
has squashed rumours that the company plans to start selling music downloads.
"We are not going to be selling music."
Chris Sacca
, head of business development for Google, said in a Thursday address to music merchants and distributors at the annual
Narm (National Association of Recording Merchandisers)
.
Speculation had grown from many different places like
A Bear Stearns
analyst's predictions in January that Google could have a so called
"Gtunes"
to rival Apple Computer Inc.'s
iTunes
store in a matter of months. Also, it arose again when Google started selling
Sony BMG
music videos via its
Google Video
service.
Sacca stressed the need for partnerships and innovations to the attendees. He mentioned how there is need to create an ecosystem where consumers can move their digital content freely between devices.
"Once again there is an opportunity [to improve] ease of use."
he said. He likened it to the way
Napster
transformed search and discovery, and
Apple
revolutionized portability and shopping.
"But to really grasp this takes a certain amount of humility to look beyond your walls,"
he added.
Despite Google's lack of presence in music sales, he did tout the power of
Google Trends
in the industry to help predict success of albums and singles.
"We're already in the music business, because we're the complement to the offline life. After people hear the name 'Gnarls Barkley' their next move is to go and check on Google for it."
he said.
Source:
Silicon.com