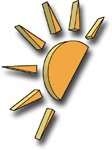 As we have been working on AfterDawn.com for almost eight years now, it quite often happens that we become "blind" to the site's features, navigation, etc. And as the most people who we deal with on daily basis, are regular users of our site, they've managed to develop the same problem, making it impossible to find out how the site looks like and appears to Joe Sixpack who happens to visit the site for the very first time.
In an attempt to "think outside the box", we have set up a competition that asks all of our users to
innovate how AfterDawn.com should work
. This can be small things, like bugs that simply drive you crazy that should be fixed immediately which we haven't noticed. Or better yet, a whole new concept how the material on the site should be arranged and made available. Or even a new layout.
There are no rules on what you can suggest -- you can suggest a whole redesign of the layout, an idea for a new section, a fresh way to find content from the quite massive archive of knowledge that we have on our site to small things, like font colors, etc.
The idea can relate to any AfterDawn's section, whether "my", the main site, the forums, the software section, guides, FAQ, etc. Just be creative, don't just improve existing stuff, think a new way how things could be done!
To spice up the competition, we have decided to hand out an official AfterDawn.com "goodie bag", including our official T-shirt, coffee mug, etc to all the participants who have suggested something that we feel would bring more value to our site.
But, to make it more worthwhile, the best idea will be awarded with cold hard
cash
--
1,500 euros
to be exact. That's appx. 1,920 U.S. dollars. Whoever wins, will get that cash wired to his/her bank account.
Obviously all the ideas submitted to the contest can
(and will)
be used for AfterDawn Ltd's business development without royalty, trademark or patent claims.
To participate and read the specific rules for this contest, please visit:
http://www.afterdawn.com/general/innovate.cfm
The innovation contest ends 31st of December, 23:59 EST.