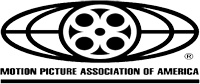 The
Motion Picture Association of America (MPAA)
has found a new weapon in its battle against widespread movie piracy - a pair of DVD-sniffing Labrador Retrievers.
The purpose of the canine duo, named 'Lucky' and 'Flo', will be to sniff out optical discs in luggage or other containers, preventing the discs from getting to manufacturing plants where they can be reproduced.
The MPAA claims the illegal copying of movies and television shows on DVDs and other media cost them more than $6.1 billion in lost sales in 2005, and that $3.8 billion was lost to hard-goods piracy including bootlegging and illegal copying, with Internet piracy leaving it $2.3 billion short.
In recent years, the trade organization has stepped up its fight against intellectual property theft, including filing lawsuits against some individuals caught illegally sharing its movies on the Net. However, with billions of dollars still being "lost" to rampant global piracy, it's fair to say the MPAA still has huge task on its hands.
Source:
Reuters