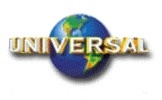 Universal Music Group
has filed lawsuits against online video sharing sites
Grouper
and
Bolt.com
for allowing users to swap its music videos without permission.
"Grouper and Bolt... cannot reasonably expect to build their business on the backs of our content and the hard work of our artists and songwriters without permission and without compensating the content creators,"
explained a spokesman for Universal.
The suits accuse both Grouper Network Inc., bought by
Sony Pictures Entertainment
back in August, and privately held Bolt.com of
"actively participating in the infringement by copying, reformatting, distributing and creating derivative works from Universal's musicians,"
according to
Yahoo! News
.
Vivendi
-owned Universal also threatened to add Sony Pictures as a defendant.
Grouper and Bolt.com are small video sharing sites similar to the extremely popular
YouTube.com
, acquired by software innovator
Google Inc.
earlier this month.
Universal, whose artist line-up includes
U2
,
Mary J. Blige
and
Mariah Carey
, said it is seeking damages up to as much as $150,000 for each incident of copyright infringement plus costs. It predicted that thousands of music videos were being viewed on both sites, to their benefit alone.
Sources:
- Reuters via Yahoo! News
- Betanews