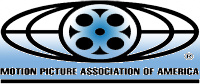 A recent bill that was up in California legistation which would have banned the ability for companies to use "pretexting" practices to obtain your private information was recently overturned by everyone's favorite industry association, the
MPAA
.
The bill,
SB1666
was presented before California Committees and would essentially stop the ability of companies to use false or fraudulent statements about themselves in order to obtain information such as your home phone number, address, even social security number. The bill had been gaining major approval through the Senate with a unanimous 30-0 approval vote and was set to become a law when our friends at the MPAA stated that their organization requires the ability to disguise themselves in efforts to stop illegally downloaded content.
Lenny Goldberg, a lobbyist for the Privacy Rights Clearinghouse stated "
The MPAA has a tremendous amount of clout and they told legislators, 'We need to pose as someone other than who we are to stop illegal downloading.'
"
This resistance in the Senate proved a good move for the MPAA as the bill was shot down earlier in the year. Legislative records clearly show that it was the MPAA's lobbyists who paid certain dues to make sure the bill did not pass. As a result California revised the original bill and passed a much more anorexic bill that only barred organizations from obtaining your phone records, and nothing else.
Sean Walsh, who was the president of the Califonia Association of Licensed Investigators and an investigator for 27 years argued that the bill was far too vague and hindered legitimate organizations who would need to obtain said information for the good of the people.
"
There's a public reason and benefit for some of this information to be available to legitimate licensed investigators," Walsh said. "Should it be available to everyone out there? Probably not. There are people that have legitimate need for getting this information in terms of an investigation, enforcing a court order and helping to return a child. Those are all very legitimate reasons and by excluding that you do grave disservice to the average citizen and to large corporations.
"
Walsh went on to describe that the MPAA uses these pretexting methods to weed out bootleggers that are selling DVD movies and CDs on the streets. There is no indication that the
RIAA
has any say on this bill.
Ira Rothken, the technology lawyer who is suing the MPAA for allegedly hiring a hacker for $15,000 to hack the search engine
TorrentSpy
says he didn't know about the lobbying practices of the MPAA but is not surprised that they would take these measures. He went on to say that the MPAA has already shown a track record of paying loads of money to intrude on an individual's privacy for their personal gain. Additionally he stated that he supports bills such as these and hopes that future legislation wouldn't be influenced by powerful organizations offering handfulls of money.
Source:
Wired