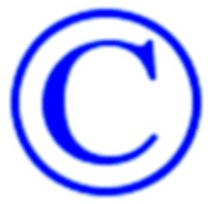 A privately owned and operated organization out of Silicon Valley began testing its latest tool in the ever mounting crusade to abolish copyright infringement on the Internet.
Attributor Corporation
of Redwood City, California developed a tool that can scan the entire contents of the publicly accessable Internet for misuse of copyrighted audio, video, images and even text.
Media companies have been fighting what some may seem a losing battle against copyright infringement and have invested billions in protecting their intellectual property. Attributor Corporation, which was founded a year ago had remained in the shadows until now; ready to swoop in like a guardian angel to those looking to protect their assets. Technology such as this could prove to be a welcomed tool in their arsenal to compliment current DRM practices.
The co-founders of the company, which are ex
Yahoo
executives, claim to have come up with a proprietary technology that is able to comb large chunks of data from the Internet and scan them thoroughly for any content flagged as licensed to another party. With their practices in their current state, although not deployed, could retrieve some 10 billion web sites by the end of this month.
Not set to become public until first quarter of 2007, Attributor Corp. is already inking deals with $10 million in funding to help move along their project.
Source:
Wall Street Journal