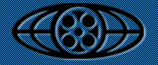 People in the peer-to-peer sharing scene shouldn't be the least bit unfamiliar with possibly one of the biggest name in Bit Torrent,
Isohunt.com
. In an all out assault on stopping the spread of illegal content, the
Motion Picture Association of America
launched a police sting on the ISP that housed the servers providing data transmission for the search engine.
This attack came without warning and all of the servers which housed databases of information have been seized for evidence against the company. Isohunt's servers were housed in the US where they were legal territory for the MPAA to pick them apart with copyright infringment laws.
Isohunt had become a target for the MPAA approximately a year ago when they filed a lawsuit against the company that alleged massive accounts of copyright infringement. There is some speculation that this shutdown is a direct result of that legal action, but the MPAA has yet to announce victory on their website, as they're usually very quick to do.
In a statement on their website, Isohunt administrators posted this "
Lawyers from our primary ISP decided to pull our plug without any advance notice, as of 14:45 PST. No doubt related to our lawsuit brought by the MPAA, but we don't have more information at this time until people responsible comes to work tomorrow. We will be back in operation once we sort out this mess with our current ISP, or we get new hardware ready at our new ISP.
"
Source:
Isohunt.com