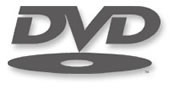 TrueDisc, announced yesterday that they were releasing their TrueDisc mastering software which creates archival quality CD-Rs and DVD-Rs. TrueDisc claims that files burnt with their software and discs can sustain disc damage as high as 90% and still retain the original file.
"TrueDisc burns standard files to CD-R, DVD-R, DVD+R, and DVD+R Double Layer in a special damage-resistant format. These files, called "master copies", can be read back off the disc by the TrueDisc software. If disc damage prevents some of the file from being read, TrueDisc automatically uses patent-pending algorithms to reconstruct the missing data. This allows TrueDisc to restore the original file even when the disc is damaged due to age or abuse,"
claimed the announcement.
The TrueDisc format supports burning for up to 600MB of data on to CD-R and up to 4.2 GB of data onto a DVD-R.
TrueDisc is available now and requires Mac OS X 10.2.8 or later. It is priced at $89 USD but there is currently a discounted price of $52 USD.
Source:
MacObserver