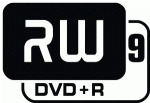 At a round robin test seminar in Taipei, held by the
Re-writable Products Promotion Initiative (RW PPI)
under the Japan-based
DVD Forum
on March 8th, market survey organization
BOC
revealed that is expected the global demand for 8.5GB DVD+R DL / DVD-R DL to more than double in 2007. BOC cited growing demand for high definition content in predicting an increase of 122% in 2007.
In 2006, the demand for double layer DVD discs reached an estimated 90 million discs, and if BOC is right, that figure will approach over 200 million in 2007. RW PPI representative director
Koki Aizawa
, said that while the global market for optical discs and disc drives is slowly moving to the next generation blue-laser technology, the format war and overpriced products make it unclear when Blu-ray or HD DVD will become wildly popular.
He noted that of the global sales value for all optical discs, Blu-ray and HD DVD are expected to account for just 2% overall in 2007, and 11% in 2011. Therefore, Aizawa believes that production of high definition DVD discs using DVD manufacturing equipment and the advanced H.264 codec for example, will be successful as it will be significantly cheaper than producing a blue-laser disc. This, he believes, will raise demand for DVD significantly, particularly double layer discs.
Source:
DigiTimes