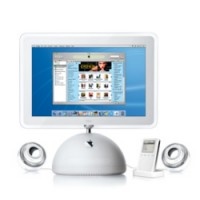 After having over 2 million movies sold in the past 9 months through its
iTunes
store,
Apple
today has introduced a new catalogue of movies from
MGM
pushing their total to over 500 movies available.
The new movies will cost between $9.99 and $14.99 each for such titles such as "Dances With Wolves," "Mad Max," "The Great Train Robbery" and "Rocky," and the prices are about equal to buying an "older" physical DVD from a store or online.
"It's exciting to be bringing so many amazing films from our catalog to iTunes,"
said Douglas A. Lee, MGM's executive vice president of Worldwide Digital Media.
"We have an unrivaled movie library and are looking forward to adding even more films in the future so users can take their favorite movies with them wherever they go."
We hope to see more titles available in the future from all distributers.
Source:
Techspot