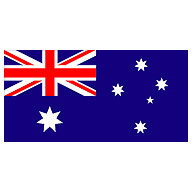 Although there was a decrease of 5 percent in overall revenue in 2006, a new report by the Australian Recording Industry Association shows that there was at least an 8 percent increase in the volume of CDs sold, as compared to 2005.
The report also showed that Australians bought 3x as much digital music in 2006 as compared to 2005.
The CEO of the association, Stephen Peach explained the drop in revenue:
"People continue to be interested in music, although the average value of CD sales is continuing to decline," Mr Peach said. "At a time when the CD seems to be dying, we are selling more units than ever before, although [the retailers] are needing to sell more and more CDs to earn less money."
Despite the added sales of full CDs, the sales of CD singles have dropped drastically.
"The decline in the CD single market is most likely a migration to the digital market,"
Mr Peach said,
"but album sales on digital are still not significant.

"It still takes a long time to download, an album and people who use digital music seem to buy tracks, rather than albums."
Mr Peach also stated that sales of digital music increased over 300 percent but digital music only accounted for 5 percent of the Australian music market, nowhere near the percentages in the US and Europe.
CD sales for the year totalled $421 million, while digital music sales only totalled $27.8 million.
Mr Peach did expect just as strong growth for digital music in 2007 due to an increase in downloads such as ringtones.
Source:
Zeropaid