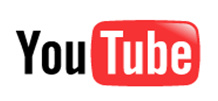 YouTube
has announced that they will extend their revenue sharing partnership beyond big commercial content firms such as
NBC
, to regular uploaders.
Many popular uploaders, such as the guys behind the "Ask a Ninja" series, have long asked for a revenue sharing and it seems YouTube has finally taken action.
The first uploader added to the partnership is the essayist
LisaNova
the "creative mastermind behind Don't Be A Douche Bag, a treatise on modern rage."
YouTube has said that only a "select" few will enjoy the partnership for now and that anyone who feels they should get paid can register an interest with the company. There is however, no idea how much the sharing will be, and when the company will start paying.
YouTube says you have to have "built and maintained an audience" to be considered.
Source:
TheRegister