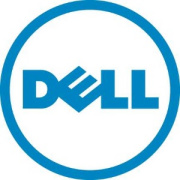 Today,
Dell
announced that it has agreed to work with
Microsoft
and
Novell Inc.
in a group whose aim is to make it easier for the
Windows
OS and Linux to work together.
When Novell and Microsoft partnered in November 2006, Microsoft said it would offer its corporate customers a chance to license Windows as part of a package that would include maintenance and support for Novell's
Suse Linux
operating system.
Along with the announcement, Dell agreed to buy Suse Linux Enterprise Server certificates from Microsoft and that the computer maker will also set up services and marketing programs aimed at getting users to switch to the new Suse Linux offering.


"Dell is the first major systems provider to align with Microsoft and Novell in this collaboration, and we intend to lead in this space,"
Rick Becker, a vice president in Dell's product group, said in a statement.
The pact between Microsoft and Novell is "primarily aimed at the growing number of major companies and government agencies that rely on both Redmond, Wash.-based Microsoft's patent-protected Windows and Novell's open-source Linux platform to run their computers."


"Dell's embrace of the Novell-Microsoft agreement reflects a growing market reality: The two platforms of the future are Linux and Windows, and customers want them to work better together,"
said Susan Heystee, vice president and general manager of global strategic alliances at Novell.
Microsoft has issued 40,000 certificates since November to such companies as
Wal-Mart
and
Credit Suisse
.
Source:
Yahoo