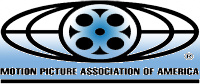 NYC Mayor Michael Bloomberg recently just signed a legislation that will upgrade film piracy from a simple violation with a $250 fine to a
misdemeanor
that will carry a maximum of six months in prison and a penalty of up to $5000.
The signing comes on the heels of the
MPAA
claiming that 40 percent of
camcorded films
come from NYC movie theaters.
The MPAA says that piracy costs US film studios upwards of $6 billion dollars each year and a new study by the group notes that the New York movie industry loses an estimated $1.5 billion per year because of piracy.

"We're going to keep the heat on the con artists, so that the real artists who make up our film industry can continue to thrive,"
Bloomberg said after signing the law.
Bloomberg also said that piracy not only hurts the industry but the average New Yorker who is cheated out of his money for poorly made pirated copies.
The Mayor also noted that the New York Police Department has begun cracking down on the distribution of pirated films and a recent report showed that the police had seized 195,000 counterfeit DVDs and arrested 29 bootleggers so far in 2007.
The city's efforts have been appluaded by many groups in the entertainment industry icluding
SAG
,
NBC
, and the MPAA.
Source:
WTOPnews