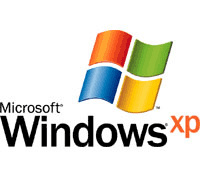 Alexander Ponosov, a Russian headmaster, has been fined half of his monthly salary for using pirated copies of
Microsoft
software in his school's computers.
Prosecutors in the case said Ponosov violated Microsoft's property rights by allowing his students to use 12 school computers that were running on unlicensed copies of
Microsoft Windows XP
and had unlicensed
Office
software as well.
In his defense, Ponosov said he did not know the computers had fake licenses when they were delivered by a contractor.
Illegal copies of the XP operating system can be found on the streets of Moscow for an average of $6 and the US government has urged the Russian government to crack down on such rampant piracy if it has any hope of joining the
WTO
.

"Today the court brought in a guilty verdict - they ordered me to pay a fine of 5,000 roubles (about $195 USD),"
Ponosov told Reuters by telephone from the Perm region.


"I consider myself not guilty and I will file an appeal,"
he added, also noting that he had not paid the fine yet.
The Russian President, Vladimir Putin, called the case "utter nonsense" and former President Gorbachev even asked Bill Gates to intercede and stop the case.
Microsoft however, says it was the Russian authorities that started the proceedings and not the software maker.


"Our interest is not in prosecuting schools or teachers, it is in helping students develop the technology skills they need in the 21st century,"
the company said in a statement.


"Mr. Ponosov's case was initiated by Russian authorities under Russian law. Microsoft neither initiated nor has any plans to bring any action against Mr. Ponosov,"
Microsoft said.
Ponosov feels however that he is being made an example of:


"Someone is defending corporate interests, someone is interested in not finding me innocent as they think that if I am found innocent then others will think they can get away with breaching intellectual property rights,"
Ponosov said.
Source:
Yahoo