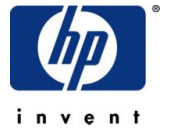 According to PCWorld,
Hewlett-Packard
has announced that it will be one of the first major PC builders to sell a system including a
hybrid HD drive
.
The company says the intended drive will be the
LG GG-W-H10N
, known as the "Super Multi Blue."
The drive can read both
Blu ray
and
HD DVD
discs but cannot write HD DVD. The drive can write to CD, DVD and Blu ray, the latter at only 2x speed.
HP says the drive will be available in HP systems within six weeks and also promises that the computers with the drive will have
HDMI
outputs, and use HDCP-compliant GeForce 8000-series video cards.
Source:
Electronista