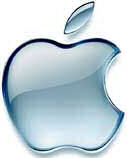 Apple
has made an announcement that they will transition their
LCD
displays from the old mercury-based fluorescent panels to the new LED-backlit panels.
Steve Jobs
commited to making Apple a more "earth-friendly" company and he confirmed that the panels will transition by the end of 2007.
The progress of this transition seems to be moving swiftly as reports have confirmed that AU Optronics and Chi Mei Optoelectronics all have LED-backlight LCD panels that are under review by Apple. So far, the 15.4-inch
MacBook Pro
already uses the new panel and Au Optronics and Chi Mei Optoelectronics confirmed that they have 13.3-inch and 15.4-inch panels already certified by Apple.
Source:
DailyTech