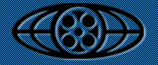 In another amazingly bold statement, the
MPAA
has claimed that its efforts to prevent illegal recording of Spider-Man 3 gave it "a fair shot at its record-setting opening."
The MPAA noted that in total 31 would-be pirates were caught by cinema staff equipped with night vision goggles. The Association offered $500 USD reward to the staff for each person found trying to illegally record the movie.
Of course, the flawed logic behind the statement is that it only takes ONE illegal recording to hit the internet before the movie is considered pirated, and it doesnt matter how many people are stopped after that. But if the MPAA would like to think they helped Spider-Man 3 make over $150 million opening weekend, lets let them.
Source:
Engadget