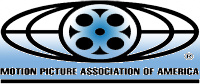 In January, the
Japan and International Motion Picture Copyright Association (JIMCA)
, feeling pressure from American studios, submitted a statement to the government calling for an anti-camcording legislation
Today, that legislation passed and soon camcording in Japanese movie theaters will be punishable by up to 10 years in prison.
The bill will go into effect in early August and prohibits the use of any recording device in movie theaters. Besides the prison sentence, convicted violators face a 10 million yen ($82,645 USD) fine.
According to JIMCA exec director Yasutaka Iiyama, the new law
"will make it significantly easier for the police to interdict pirate camcording."
Of course
MPAA
boss Dan Glickman backed the decision and noted that piracy cost Japanese business $742 million USD in revenue.

"The adoption of this crucial law by the Japanese Diet is a victory for the worldwide film industry,"
said Glickman.

"The passage of this law today by Japan's Diet serves as a reminder to governments around the world that every movie screen is a point of vulnerability and must be protected."
Source:
VarietyAsia