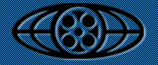 The
MPAA
and the National Association of Theatre Owners (NATO) have unveiled their latest anti-camcording posters in an effort to curb piracy in US movie theaters. The posters' main aim is to raise awareness among moviegoers that camcording in movie theaters is now a federal offense.
Camcorded movies are still big business for pirates as camcorded versions are usually available online and on street corners within days of the movies' release.


"More than 90 per cent of newly released movies that end up on the Internet or in street markets around the world can be sourced to a single illegally camcorded movie from a movie theater. With these posters, we want to remind would-be camcord thieves that they can face serious consequences for engaging in this illegal activity and remind moviegoers to report any suspicious activity to theater management,"
said MPAA chairman and CEO Dan Glickman.


"Movie thieves are on notice that camcording in movie theaters is a crime. These new posters underscore our determination to stop illegal camcording in our theaters,"
said NATO president and CEO John Fithian.
As of 2005, camcording in a US theater is a federal offense with convicted offenders being sentenced to a maximum five years in prison and/or a fine of $250,000 USD.
These new posters will replace the old outdated 2005 posters which were not as "visually attractive".
Both groups claimed that because of piracy, US movie theaters lost $670 million USD in 2006.
Source:
BOC.com