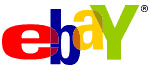 Today, Robert Koster and Yutaka Yamamoto both pleaded guilty to selling almost $6 million worth of counterfeit software through
eBay
. The software was pirated versions of retail software produced by
Rockwell Automation
.
When they are sentenced, each could face up to five years in prison and $250,000 USD fines. The Justice Department said these two will join four other defendants in November for sentencing.
Rockwell creates software for factory management and the Justice Department said these latest two defendants made $30,000 USD in profits off 200 auctions of the counterfeit software from September 2003 to September 2004.
These two defendants are the eight and ninth convicted of being part of the same piracy ring.
Source:
BetaNews