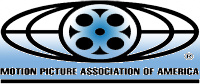 Today, the
MPAA
filed a lawsuit against both
YouTVPC
and
Peekvid
hoping to crack down on websites that allow users to view
streaming
TV shows and movies for free.
Although both sites provide access to some of the most popular movies and TV shows available, they do so by linking to other sites where the content is actually stored and do not host anything themselves. Both sites claim to do nothing illegal.
As the sites have grown in popularity, the
MPAA
has been keeping closer watch. Peekvid currently has over 50,000 unique visitors per day while YouTVPC pulls in just over 5,000 a day. Unfortunately for them, both sites are based in the US and are now an easy legal target for the MPAA.
In a statement, the MPAA added that both sites
"profit handsomely from a seemingly endless stream of third-party advertising pitches"
mostly provided by reputable companies like
Google
and
Yahoo
and so this lawsuit seems more about how the sites profit from what they do then the actual content, which is not hosted in the US.
As Peekvid says, it
"does not contain any content on its site, but is merely an index of available links on the Internet. Peekvid is committed to an industry solution that will provide a mechanism to compensate artists that create the work you enjoy watching. Peekvid would like to be part of the long-term solution."
Source:
Arstechnica