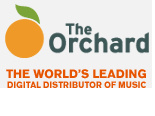 The Orchard, a digital music company that has built a business distributing albums from independent labels to online stores like iTunes, plans to announce today that it will merge with Digital Music Group.
The Orchard, which is owned by Dimensional Associates, the private equity arm of JDS Capital Management, makes deals to acquire digital distribution rights from labels, then takes a percentage of sales. Digital Music Group makes similar deals, but that company also controls the online rights to some classic television shows like My Favorite Martian and owns some recordings outright.
The combined company will control a substantial catalogue of entertainment assets, with over one million music recordings available for sale and thousands of hours of television, film and video programming, and will be a market leader for independent distribution of digital music and video, with powerful marketing, promotion, distribution and operations capabilities throughout the world. The company will continue to serve artists, labels, music publishers, television, film and video library owners and other rights holders by developing new and inventive ways to market and sell digital content. In addition, for digital and mobile retailers, advertisers, consumer brands and technology companies, the company will continue to provide a single point of access to one of the world's largest and highest quality digital content catalogues that spans global superstars and niche and specialty artists, together with state-of-the-art marketing, promotion and programming capabilities.
The two loss making companies said they would keep the listing of Digital Music and the name of Orchard. Digital Music Group will issue 9.06 million shares and 4.49 million convertible preferred shares to Orchard's shareholders. Orchard's revenues and gross profits stood at $14.9 million and $4.2 million last year, while Digital Music's pro forma revenues and gross profits were at $10.2 million and $2.4 million, respectively.
Sources:
New York Times
,
CNN