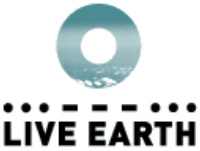 Coverage of Live Earth, which already broke the previous record for delivering
Streaming
media, has continued to be a money maker for MSN, who owns the rights for 90 days.
In total, Live Earth on MSN had delivered 30 million live and on-demand streams through Monday morning. During the live series of concerts, which lasted from Friday night at 9 p.m. EST through 11 p.m. EST time on Saturday, the site streamed 15 million clips.
According to MSN officials, usage peaked on Saturday afternoon, when 237,000 users streamed footage all at once, despite warm, sunny weather throughout much of the country. MSN executives claim that figure represents a record concurrent streaming audience for an entertainment event (CBS' online streaming of the NCAA college basketball tournament did exceed that number in 2006).
Rob Bennett, general manager, MSN entertainment and video said that Live Earth had resulted in few technical glitches, despite the heavy volume. Unlike CBS, which deliberately capped the number of users who could tune in to see live college games during March Madness, MSN never considered placing limits on Live Earth.
Besides delivering a major worldwide audience, MSN likely provided its advertisers (and millions of eco-conscious consumers) with plenty to smile about. Chevy and Philips were global sponsors of Live Earth, while Microsoft's own Zune was a major sponsor in the U.S.
Source:
MediaWeek