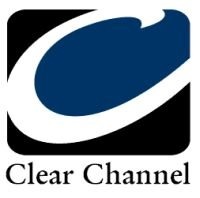 Earlier this year, Clear Channel Communications Inc.'s Premiere Radio Networks unit began marketing data on the most popular downloads from illegal file-sharing networks to help radio stations shape their playlists.
Premiere's Mediabase market-research unit is working on the venture with the file-sharing research service BigChampagne LLC. BigChampagne collects the data while a Premiere sales force of about 10 people pitches the information to radio companies and stations. Premiere declined to disclose how much it charges.
Joe Fleischer, BigChampagne's vice president for sales and marketing, adds that the legality of grabbing music is a separate issue from the insight into peoples' taste the downloads offer. He also notes that the company incorporates legal, paid downloads from sites like iTunes into its data, though they represent a tiny fraction of all downloads.
Universal Music Group also looks at file-sharing data, largely for help figuring out which songs are working best or what to pitch to radio. But executives have mixed feelings about the information. "It's troubling that there is so much activity [that] it's useful" for research, says Larry Kenswil, executive vice president for business strategy.
Since the business was launched, Mediabase has cut deals with stations at sister company Clear Channel Radio, as well as group-wide deals with Radio One Inc. and Emmis. According to BigChampagne's Mr. Fleischer, the partnership has already surpassed its target of signing up 100 radio stations this year.
Source:
The Wall Street Journal